Flip & Write
Το παρόν Πακέτο Εργασίας στοχεύει στον εντοπισμό καλών πρακτικών στην τριτοβάθμια εκπαίδευση για την προώθηση των ικανοτήτων γραφής, μέσω της χρήσης ΤΠΕ. Αν και το εν λόγω έργο παρέχει νέα εργαλεία για την εν γένει υποστήριξη ατομικών και συνεργατικών δεξιοτήτων ψηφιακής γραφής, είναι σημαντικό να εντοπιστούν πρακτικές που θα υποστηρίζουν πώς μπορεί να διαμορφωθεί η ψηφιακή γραφή σε έναν συγκεκριμένο τομέα.
 Οι επιμέρους στόχοι αυτού του Πακέτου Εργασίας είναι: i) να παρέχει παραδείγματα συγγραφικής ικανότητας σε τεχνολογικά περιβάλλοντα για κάθε κλάδο (ανθρωπιστικές επιστήμες, κοινωνικές επιστήμες, φυσικές επιστήμες, εφαρμοσμένες επιστήμες), ii) να ενθαρρύνει την ανταλλαγή πρακτικών αλλά και τη συνεργασία στη διδασκαλία μεταξύ συναδέλφων από διαφορετικά πανεπιστήμια, iii) να εντοπίσει παραμελημένες πτυχές της ψηφιακής γραφής και να καθοδηγήσει τον προβληματισμό.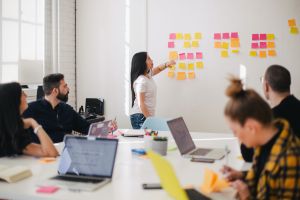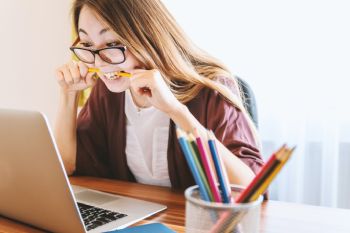 The Writing LAB
Ο στόχος αυτού του Πακέτου Εργασίας είναι να δημιουργηθεί ένα ψηφιακό περιβάλλον μάθησης, κατάλληλο για την υλοποίηση του εργαστηρίου "Writing to Learn and Reflect". Ειδικότερα, θα παρέχουμε εκπαίδευση σχετικά με το πώς να γράφουμε επιχειρηματολογικά κείμενα. Πρόκειται για μια εργασία στην οποία οι μαθητές γράφουν βασισμένοι σε αντιφατικές πηγές που αναφέρονται στο ίδιο θέμα, προκειμένου να υποστηρίξουν τη δική τους προσωπική θέση για αυτό το θέμα. Αμφιλεγόμενα ζητήματα που επηρεάζουν την κοινωνία μας μπορούν να βρεθούν στους περισσότερους τομείς του επιστητού, όπως η πυρηνική ενέργεια ή τα διαγονιδιακά τρόφιμα και οποιοσδήποτε πολίτης μπορεί να επιχειρηματολογήσει για αυτά. Επιπλέον, το υλικό του Εργαστηρίου θα συμπληρωθεί με μια καινοτόμο τεχνολογική συμβολή: ένα εργαλείο που θα παρακολουθεί τη δραστηριότητα των μαθητών στο πλαίσιο της παρεχόμενης εκπαίδευσης. Αυτές οι πληροφορίες θα αναλυθούν για να εξαχθούν τα πρότυπα των μαθητών και να συνταχθούν τρόποι βελτίωσης της εκπαιδευτικής παρέμβασης. Εκτός από το εικονικό εργαστήριο, θα πραγματοποιηθεί ένα εργαστήριο μικτής μάθησης στο Πανεπιστήμιο της Κανταβρίας.
Collaborative writing
Το παρόν Πακέτο Εργασίας στοχεύει στην ενίσχυση της συλλογικής γραφής. Οι μαθητές έρχονται συχνά αντιμέτωποι με το αίτημα να συνεργαστούν σε κοινόχρηστα έγγραφα και χρειάζονται στρατηγικές για την επίτευξη ίσης και κοινής ευθύνης. Αυτό θα γίνει μέσω της οπτικοποίησης της διαδικασίας επεξεργασίας των κοινόχρηστων εγγράφων από ζεύγη μαθητών, καθώς εργάζονται σε μια εργασία συγγραφής.
 Επιμέρους στόχοι αυτού του Πακέτου Εργασίας είναι: i) η εφαρμογή εργαλείων που υποστηρίζουν τη συνεργασία σε γραπτές εργασίες, ii) η διερεύνηση των στάσεων και των εμπειριών των μαθητών σχετικά με τη συνεργατική γραφή.